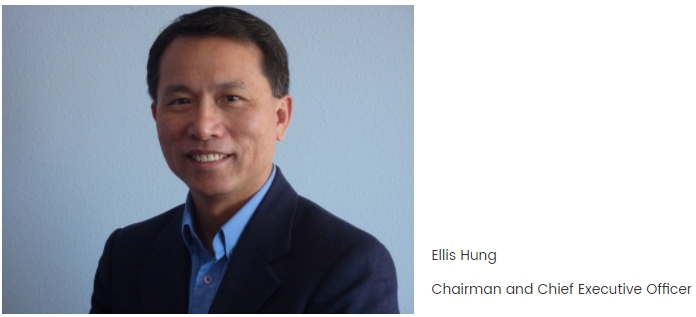 Mr. Hung is a season entrepreneur and executive with extensive management experience from startups to Fortune 500 companies in technology and services industry. He is the founder and executive for many companies including A4 Data Technology Inc., a ventured-backed big data technology company in Silicon Valley.
Mr. Hung currently serves as the Chairman & CEO of the A4 Data Technology Inc. In addition, he is on the board of directors and advisory boards for several companies in the U.S. and China as well as serving as mentor for Microsoft China Incubation Program. Mr. Hung has extensive experience in Fortune 1000 companies, small & medium businesses (SMB), and providing solution for their challenge and needs.
Mr. Hung is a renowned speaker in global conferences and forum such as Global Economic Leaders Summit, Global Outsourcing Summit, World Emerging Industries Summit, etc. His speech focused on Big Data, Smart City, Internet of Things (IoT), Cloud Computing, IT Services Outsourcing and Global Economy.
Mr. Hung was the vice president of North America Business Group in Beyondsoft, a public-listed IT services provider in China; and the general manager and vice president of the North America West division in Achievo Corporation, a leading U.S. IT service provider. Before Achievo, he was president and board of director for We Software, and the director of business development of the Software Services Business Unit in Inventec, a US $12 billion conglomerated corporation. During his 12 years venture at Hewlett Packard, he held many technical and management positions in engineering, marketing and field sales organizations in the United States and Asia including the vice general manager of the LaserJet Imaging System Group in Hewlett Packard China.
In addition, Mr. Hung has extensive experience in co-founding and serving many non-profit organizations including Hong Kong Software Industry Association, Chinese Leadership Club (CLC) and Asia-America MultiTechnology Association (AAMA) in Silicon Valley.